5 best methods to get your ring size right. They are easy, cheap and doable. If you wish to give your darling a ring, it would perfectly fit her.
There are many cases when a woman needs to know her ring size (shopping online is for one). However, in some cases a man may need such data, too. For instance, you wish to make a surprise and give your sweetheart a ring or you are buying the engagement ring, but do not know her size. What do you do? Here are some tips for you and other useful information on the subject.
How to measure your ring size:
Visit a jeweler

The first one is the most obvious. You just visit a jeweler, who measures your ring size. They have a set of special tools. They look somewhat like the ring size chart you can find online. They try on those little loops on your fingers, adjust them and tell you the size.

Tip: the same fingers on both hands may differ in size. So, make sure you measure them both before making the purchase. If your left hand ring finger is 10, you right one can be 11. Do not take this fact for granted. Getting a larger ring you risk to lose it and the smaller one would have to be additionally fitted and resized.
 
Use a string

This is the method you can use at home. It's an easy one. Take a markable string (a thin one). Wrap it around your finger and use a pen or a marker to pinpoint the place, where the string crosses. Then take a ruler and measure the size in centimeters or in inches. You can use the ring size chart to determine your size.

Tip: do not press the string to hard wrapping it around the finger. The ring has to pass over the finger joint, which in some cases is larger than the finger in size. So, wrap the string and then sort of shift it up the finger to see, if you can actually pull it off.
 
Use a printable ring sizer


This is a brilliant idea. You can go ahead and print out the ring sizer. This is how you know your wedding rings' size the easy way. Just print it out and cut a small rent in its head section.
Now you wrap it around your finger and pull the thin end through the head rent. You measure the ring and get its size right away.

Tip: the printables can be marked with different ring sizes depending on the system used to determine them. Below you can find information on the ring size measurement systems and their conversion.
 
Use a strip of paper

This method is similar both to the string and the ring sizer ones. Basically you make your own paper ring sizer. You cut out a slip of paper and instead of just wrapping it around the finger, you may make a wider part with the rent in it. So, you pull the other end through the rent and mark the crossing point with the pen.

Tip: use a ruler to get the measurement and then check out the ring size chart to get your size.
 
Use paper and pen

This method is good, when a man wishes to give a ring as a gift, but does not know the size and does not want to ask. You just place her ring on a sheet of paper and circle the inner circumference with a pen or a pencil. Now you get this circle on a strip of paper. You just take it to the jeweler and let them figure out the size.

Tip: make sure to use a very sharp pencil to mark the ring circumference correctly.
 
What ring size systems are there?
Now, the markings used for the ring sizes vary from place to place. This is crucial information especially for those shopping online and buying products from abroad. There are 6 major systems used by jewelers in different regions of the globe:
ISO
This is the standard. They measure the inner circumference of the ring in millimeters

Ireland, UK, Australia, South Africa
Use letters to mark the sizes.

Canada, USA
Measure in inches and use numerical sizes. They can also indicate half and even quarter sizes.

India, China, Japan
Use only numerical markings and only the whole sizes.

Italy, Spain, Switzerland, Netherlands
They deduct 50 millimeters from the circumference size and get the number.

France, Austria, Belgium, Scandinavia, Germany
The same as ISO, but in some places they use half-sizes
General ring size measuring tips: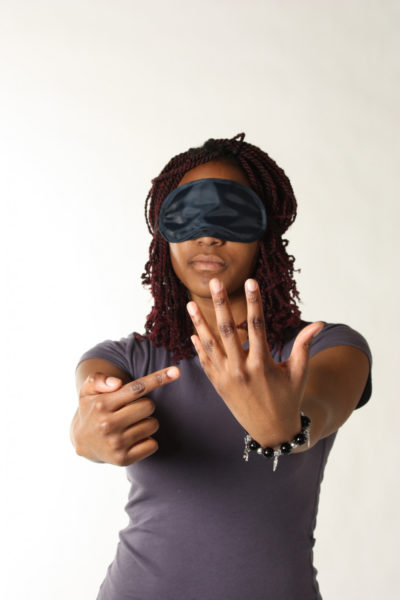 Temperature
Do not measure the size, when you are cold or hot. The temperature of your body can alternate the size you get.

When you get cold, your fingers may shrink in size and the other way around. So, measure it up in a room with normal temperature.

Measure your knuckle as well as finger to make sure it would pass easily.

When you print the ring sizer, select 100 percent scale to take correct measurements.

Get the ring size chart only from reputable online sources.

If your size is between two sizes, go for a larger one to make sure the ring would fit.
How to convert your ring size to other systems?
Now when you get the idea how to know your ring size, you can learn to convert these measurements to other systems. Let's say you wish to buy a ring in China or UK. How do you know which size is yours? You can use some ring size charts to find your size.
Just go online a find a chart. Pay attention because in some charts the measurements are for the ring diameter, while in others they are the circumference sizes. Find your markings (mm or inches).
Then look up the country you need and find your size.
There is even easier way to do so, if you find the right website.  Enter your ring size in millimeters and click Convert. It's an online converter, which lets you automatically and obtain the right ring size for the country you need.
As you may see, there are many ways to handle the task without paying a visit to a jewelery, if you want to find out how to know your ring size. Make sure to try few of them together before you go ahead and purchase that ring online. Here is a short video for you on one of the easy DIY ring size measuring methods: